As an aromatherapist one of the questions I get asked the most is about how to use essential oils for sleep.
These days it seems quite common for people to…
Wake as exhausted, most mornings, as they were when their head hit the pillow the night before.
Feel regularly moody, irritable, clumsy, or just downright depressed because they can't get a decent night's sleep.
Experience snoring, sleep walking, suffering from restless legs syndrome, having nightmares – or simply don't sleep well for whatever reason.
If this is you it may help to know that you're not alone in your quest for better sleep. Studies show that over 1.2 million Australians experience sleep disorders like insomnia, costing the economy more than $10 billion annually.
Sleep deprivation can impose detrimental effects on individuals and the people around them. Lack of quality, sufficient sleep on a regular basis can negatively impact your physical health, emotional well-being, and safety. Inadequate sleep can put you at greater risk for heart disease, high blood pressure, obesity, diabetes and other serious illnesses. Therefore, the importance of getting a good night's sleep should never be taken for granted.
A good night's sleep is super important – here are some tips
The benefits of sleep impact nearly every area of daily life. While it may be obvious that sleep is beneficial, most people don't realise how much sleep they need and why it is so important. According to the Division of Sleep Medicine at Harvard Medical School, your body manages and requires sleep in much the same way that it regulates the need for eating, drinking, and breathing.
While sleep requirements vary by individual most adults need seven to eight hours a night. Though, some people may need as few as five hours per night and others may need up to nine or ten hours sleep each day for proper functioning.
As a mum I feel like I have been sleep deprived since my two girls were born. Neither of them were the greatest sleepers and I have a whole other post on getting Babies to sleep – Sleep Baby Sleep. What I wouldn't give for a good night's sleep.
Tips for getting a good night's sleep
Set a sleep schedule and stick to it. Aim to go to bed and get up at the same time each day. Yes, even on weekends. This keeps your internal body clock on track and encourages naturally restorative sleep.
Create a calming bedtime routine. A pre-sleep ritual, such as a relaxing bath with some Epsom salts and essential oils for sleep to promote relaxation. Followed by a glass of warm milk or cup of herbal tea, helps your body and brain prepare for sleep. Practicing relaxation techniques like meditation or breathing exercises can also be helpful.
Protect your sleep environment. Turn your bedroom into your own personal sleep sanctuary. Keep the temperature comfortable, the lights low, and make it a clutter-free zone. Use your bedroom for sleep (and lovemaking) only… no work, hobbies, TV, or heated arguments.
Turn off your electric blanket before you go to sleep. The electrical currents can actually affect the quality of your sleep if you leave it switched on all night.
Move your bed head away from any walls which have an electrical meter box on the other side of them as this too can effect the quality of your sleep.
Stop using devises at least one hour before going to bed. The blue light from phones and iPads actually stimulate our brains and make it hard for us to fall asleep.
Try Diffusing essential oils for sleep before bed to help bring a peaceful night's slumber.
Do essential oils really work for sleep?
In a systematic review of 15 quantitative studies, including 11 randomised controlled trials that examined hypnotic effects of inhalation of essential oils on sleep, a majority of the study findings suggested a positive effect of essential oils for sleep. Lavender was the most frequently studied essential oil. 
Research shows that the scents of certain herbs — such as lavender, bergamot, marjoram, and sandalwood — actually alter brain waves, helping to induce relaxation and sleep.
How do you use essential oils for sleep?
Diffuse essential oils for sleep in all bedrooms at night to promote restful sleep
Help tired children wind down busy bodies and minds after active days by diffusing essential oils in their bedrooms before bed while reading them a bedtime story.
Apply essential oils for sleep to the bottoms of feet at night as part of a bedtime ritual for your whole family.
Dilute it with V-6™ Vegetable Oil Complex for a calming back massage before naps or bed.
Add 4–5 drops to 1 cup of Epsom salt for a centering bath at the start of the day or as part of a calming evening routine.
Put some water and essential oils in a spray bottle and spray it on your pillow.
Now, let's take a look at both single essential oils for sleep and blends that can help you get a good night's sleep.
Single Essential Oils for Sleep
Single essential oils are where there is one plant species in the bottles. Singles essential oils for sleep include:
Lavender essential oil (Lavandula angustifolia)
Lavender essential oil has a wonderful fresh, floral and calm aroma. It is the ideal companion for bed linens and one of the best essential oils to apply before you go to sleep, as its soothing aroma is mild and relaxing.
Cedarwood essential oil (Cedrus atlantica)
Cedarwood has a warm, woodsy aroma that creates a comforting, uplifting experience. The sweet, soothing aroma of Cedarwood essential oil is ideal for making bedtime your favourite time of the day. Calming and can help bring emotional stability.
Roman Chamomile (Chamaemelum nobile)
Roman Chamomile – Like chamomile tea I find Roman Chamomile essential oil very calming. It is relaxing and may assist us to sleep. I use it to overcome restlessness, feeling anxious or angry and for stabilising my emotions.
Valerian (Valeriana officinalis)
Valerian essential oil is produced from the distillation of the botanical's root and has a unique fragrance that is calming and grounding. Use this oil topically on the back of the neck or on the bottoms of feet. Diffuse Valerian essential oil to create an atmosphere of clarity, relaxation, and balance.
Angelica oil (Angelica archangelica)
Angelica essential oil has soothing qualities that help relax nerves and muscles. In Germany, angelica was historically referred to as the "oil of angels," because of its ability to calm anxiety, restore happy memories, and bring peaceful sleep.
Orange Wellness Essential Oil (Citrus sinensis)
Traditionally used in Aromatherapy:
To induce sleep;
To promote refreshing sleep and healthy sleep patterns;
To reduce the time to fall asleep
To reduce the symptoms and occurrence of mild anxiety;
To aid in mind relaxation;
To increase body relaxation; and
As a nervous system relaxant.
Essential Oil Blends for Sleeping Better
Essential Oil Blends are created by combining more than one single essential oil. Essential oil blends that are beneficial for sleep include:
Peace & Calming 5ml and Peace & Calming Roll-On – 10 ml
Peace & Calming® essential oil is a gentle, sweet blend of Tangerine, Orange, Ylang Ylang, Patchouli, and Blue Tansy. With a comforting, fresh aroma, this soothing blend creates a relaxing environment that's great for the entire family.
Benefits and Features:
Has a comforting, fresh aroma
Helps freshen the air when diffused and improves the appearance of skin when applied topically
Offers a peaceful environment for yoga and meditation
Includes the naturally occurring constituents limonene, germacrene D, sabinene, camphor, and patchoulol
Ingredients:
Citrus reticulata† (Tangerine) peel oil, Citrus aurantium dulcis† (Orange) peel oil, Cananga odorata† (Ylang ylang) flower oil, Pogostemon cablin† (Patchouli) oil, Tanacetum annuum† (Blue tansy) oil.
Ruta VaLA 5ml and Ruta VaLa Roll-on – 10ml
RutaVaLa™ is a calming blend of Lavender, Valerian, and Rue. RutaVala relieves stress, soothes tension and promotes relaxation of the body and mind.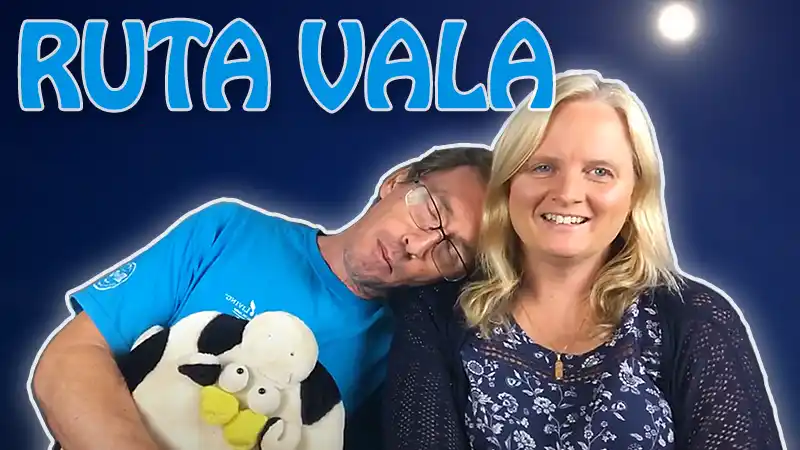 Ingredients:
Ruta graveolens (rue) oil, valeriana officinalis (valerian) root oil, and lavandula angustifolia (lavender) oil
KidScents SleepyIze
Help your child settle in and sleep tight by diffusing or massaging this peaceful aroma directly before a nap or bedtime. Carefully blended with a variety of calming, quieting oils, SleepyIze™ promotes an atmosphere conducive to a calm, restful sleep. Whether diffused or applied topically, SleepyIze is an excellent way to help your child naturally relax at the end of the day.
Benefits and Features:
Creates a peaceful aromatic environment
Aroma can help children unwind and relax as part of a sleep routine
Pre-diluted for delicate skin
Soothing when used topically with massage
Aroma promotes feelings of relaxation and tranquility for body and mind
Ingredients:
Caprylic/capric triglyceride, Lavandula angustifolia† (Lavender) oil, Pelargonium graveolens† (Geranium) flower oil, Anthemis nobilis† (Roman chamomile) flower oil, Citrus reticulata† (Tangerine) peel oil, Citrus aurantium bergamia† (Bergamot) peel oil, Boswellia sacra† (Sacred Frankincense™) oil, Valeriana officinalis† (Valerian) root oil, Ruta graveolens† (Rue) oil.
Seedlings Calm Essential Oil Blend
A bottle of lullabies!
Dreamland is only a few drops away with Young Living Seedlings Calm essential oil blend. This soothing, gentle scent was formulated with the littlest members of your family in mind. With its soft, relaxing, floral notes, this special blend can help the whole family unwind together.
Ingredients:
Lavandula angustifolia† (Lavender) essential oil, Caprylic/capric triglyceride (Coconut oil), Coriandrum sativum† (Coriander) essential oil, Citrus aurantium bergamia† (Bergamot) essential oil, Cananga odorata† (Ylang Ylang) essential oil, Pelargonium graveolens† (Geranium) essential oil.
Sweet Dreams Collection – Essential Oils for Sleep
The Sweet Dreams Collection is your ultimate dreamy bundle designed to provide simple, safe and effective solutions for soothing sleep and everyday stress relief. Featuring pure, calming essential oils to encourage peaceful sleep, plus a comfortable eye mask and stunning spray bottle to help enhance your evening ritual.
Take care of yourself or a loved one with this dreamy self-care collection!
Sweet Dreams Collection:
Lavender Essential Oil – 5 ml
Cedarwood Essential Oil – 5 ml
Peace & Calming Roll-On – 10 ml
Eye Mask
YL Glass Spray Bottle
Sweet Dreams Booklet
Keepsake Box
Available with or without Lucia Artisan Diffuser
Lucia Artisan Diffuser – Available with or without Lucia Artisan Diffuser
Every Lucia glass cover is handcrafted by a master glassblower trained for years in the art of glasswork, making each Lucia Diffuser a unique work of art that will illuminate the décor of your home. Its unique, lamp-like design creates soft, ethereal light, a luminous sensory companion as the ultrasonic diffusion fills your home with your signature essential oil scents.
Eye Mask
Beautiful and comfortable, the Sweet Dreams Eye Mask is gentle on your skin to encourage a more restful sleep.
YL Glass Spray Bottle
This beautiful glass spray bottle is perfect for you to create your own DIY perfumes and sleepy blends using essential oils.
Sweet Dreams Booklet (AUS/NZ)
Learn how to best utilise this collection for soothing sleep and everyday stress relief.
Keepsake Box
Everything above in a beautiful keepsake box.
Aroma Ring – Lavender
Exclusive to Young Living, the Aroma Ring with Lavender invites you to experience a personal diffuser unlike any other. This soft silicone ring fits comfortably on your nose or on your ear to deliver persistent aromatherapy for up to 6 hours. Take an extra dose of Lavender's aromatic calm during your massage, meditation, travel, yoga practice, nighttime sleep routine or to mask strong odours during smelly jobs.
If you suffer from a sleep disorder talk with your health professional about your need to relieve stress and get a better night's sleep.
Do your own research?
You might like to check out these fascinating articles: